No, they (probably) won't fall out of your ears.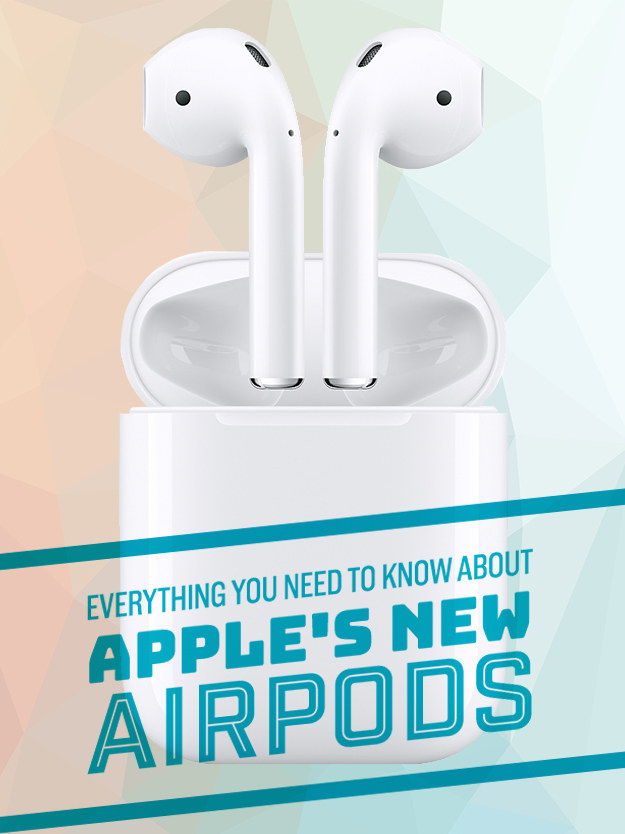 So… Apple removed the headphone jack from the iPhone 7 and the internet freaked out. But thankfully, the company had a solution: wireless devices called "AirPods." Much to the chagrin of anyone familiar with Apple, they weren't included with iPhones. Instead, they're sold as a premium accessory, and boy, are they hyped. When Apple quietly released them at the top of the year, ship times were upwards of six weeks (and they're still around there today, almost two months later). Regardless of the hype, I got myself a pair of these things and wanted to test them out to see if they were really as groundbreaking and epic as Apple promised when it announced them many months ago.
Following are a bunch of questions any potential AirPods buyer might have about this expensive new upgrade.
Apple / Jenny Chang / BuzzFeed
How much do they cost and where can I get them?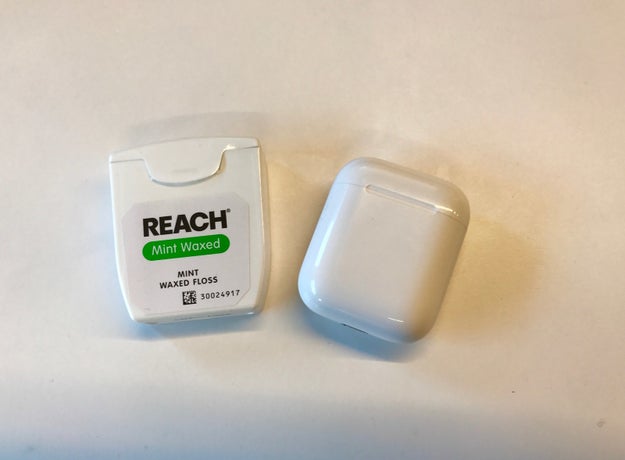 Here's the deal: Apple's wireless AirPods cost $159, which is frankly kinda expensive. Read on to determine if the price is worth the ~cool factor~ and wireless listening.
They're available from your local Apple Store or online at Apple's website. (Warning: They don't ship for six weeks if you order online.)
BuzzFeed
So, how are AirPods different from EarPods, anyway?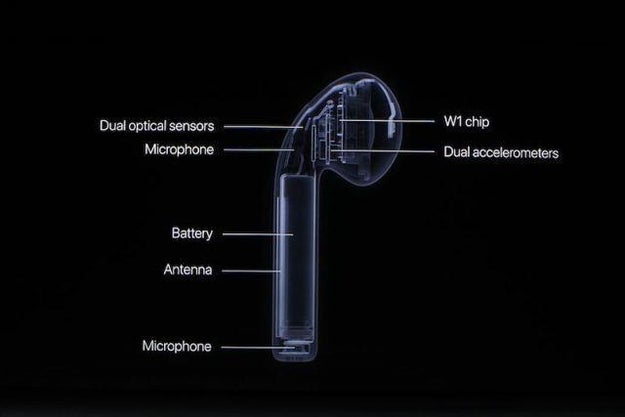 Imagine if someone took regular EarPods (the ones that come with every iPhone) and chopped off the wires, then gave you a cute little case to store them in that charges them. That's what AirPods are.
They pair to your phone using Bluetooth. When you plug both AirPods in, you'll hear a confirmation tone that they're connected, then you fire up your favorite music app and you're set. The entire process takes seconds.
If you double-tap either of the Pods you activate Siri, and when you remove one AirPod from your ear, your music will stop playing.
In case you're wondering, the sound quality is about the same as the EarPods. I'm not an audiophile, but I did test both AirPods and EarPods with bass-heavy songs and smoother songs as well and I honestly couldn't tell the difference. The bass was about the same, but I will admit that for certain songs the EarPods did seem slightly louder.
Apple
Does Siri work well with the AirPods?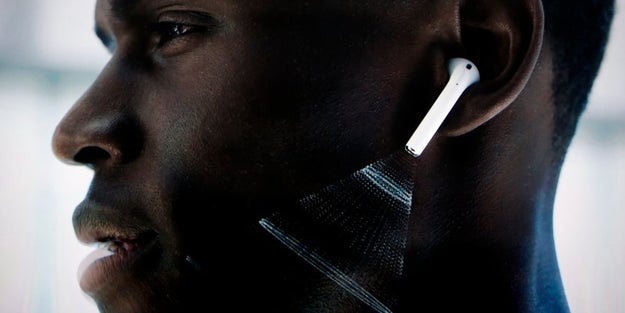 Sadly, no. But I will say that calls sound great and make it very easy to have a hands-free situation without ever having to look at or hold your phone. Callers on the other end also noted how clear and crisp I sounded while talking.
Back to Siri. Full disclosure: I hardly ever use Siri.
Using the virtual assistant with AirPods isn't that easy or seamless. You have to double tap the top of the AirPod in the right position and it takes Siri a few seconds to respond. The idea is that you give Siri commands like "next song" or "raise the volume," and let's be real, shouting these commands in public is embarrassing.
I really wished that there were other nonverbal ways to control the music — like a triple tap to raise the volume or other helpful motions you could make, just for the sake of discretion.
Apple
---
Source: https://www.buzzfeed.com/diy.xml