Lather up!
This blue-and-white tiling situation that probably just made you say, "Ahhhhhh."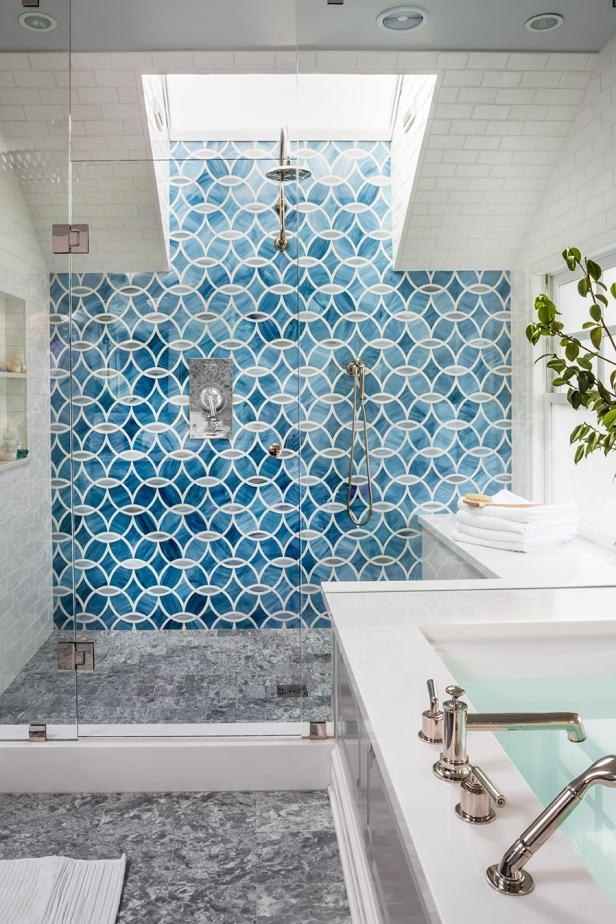 Grey Crawford greycrawford.com
This waterfall shower that's even nicer than being in a real waterfall, if possible.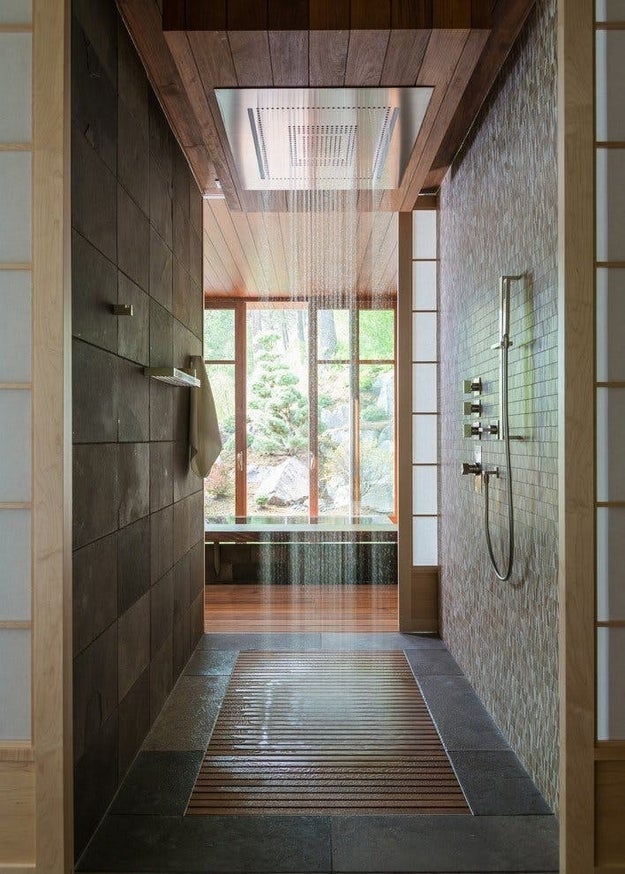 Audrey Hall audreyhall.com / Via envidesign.com
This ultra cool shower that makes the most of angled ceilings.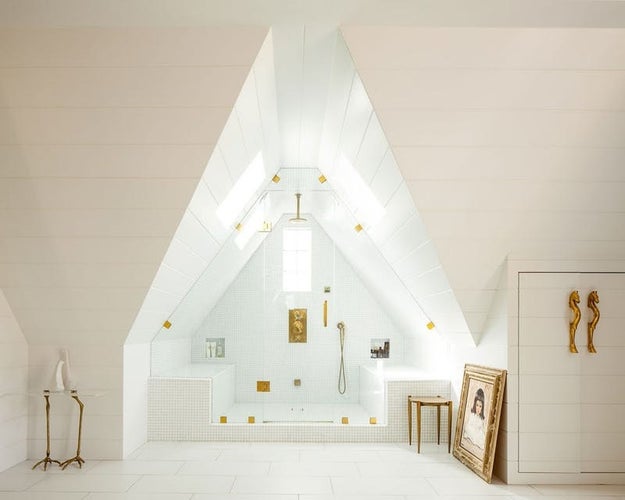 Michael Wells mwellsphoto.com / Via lonny.com
This dark shower with copper accents that still has plenty of light.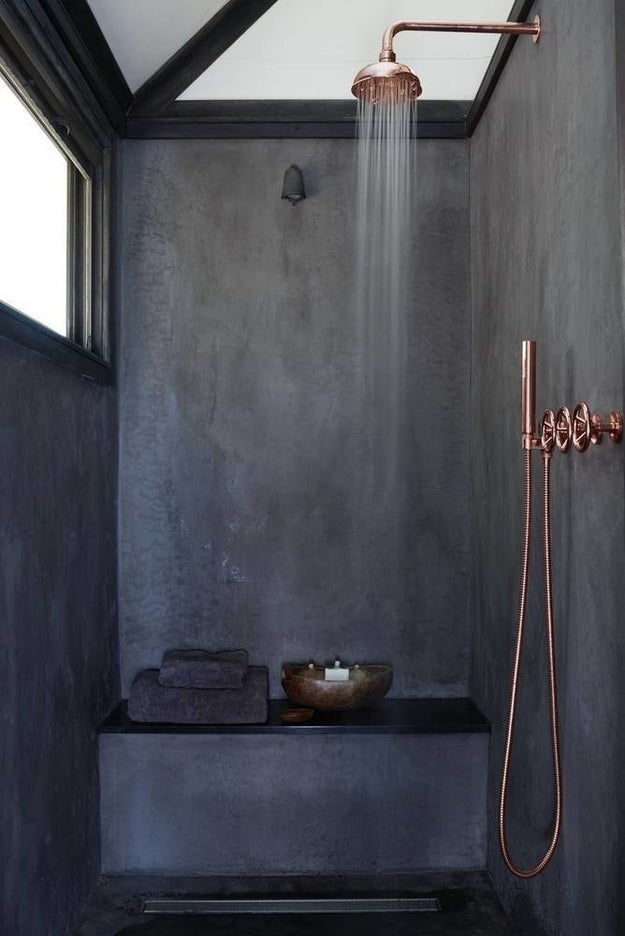 Belmond Safaris / Via belmondsafaris.com
---
Source: https://www.buzzfeed.com/diy.xml