Ready, steady, organized.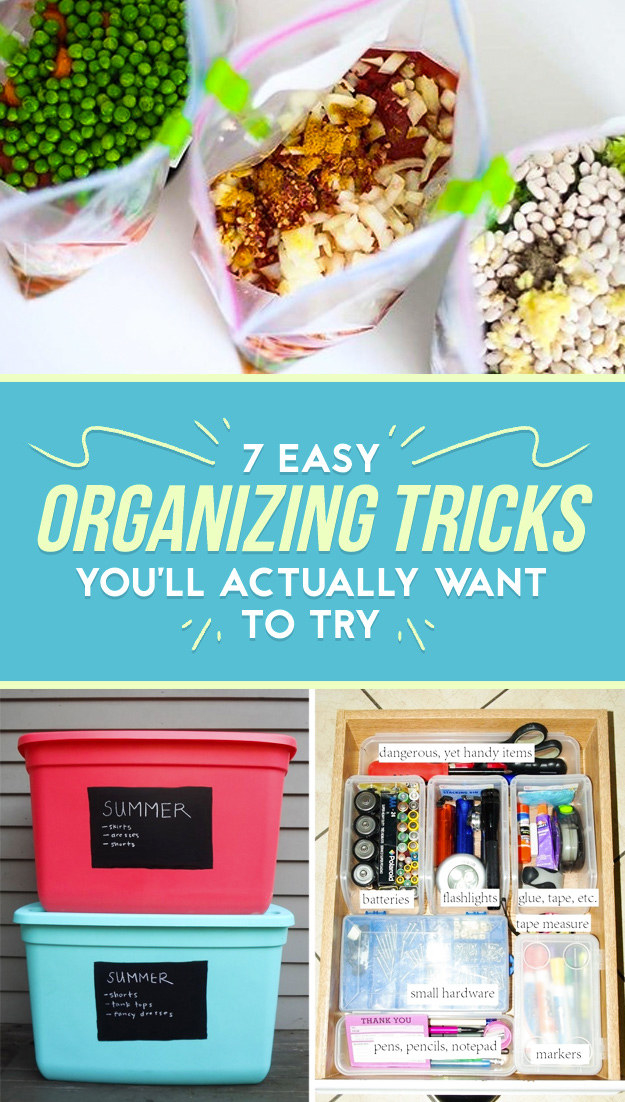 Andrew Richard / BuzzFeed
Grab some containers at the dollar store and transform your junk drawer into a ~useful drawer~.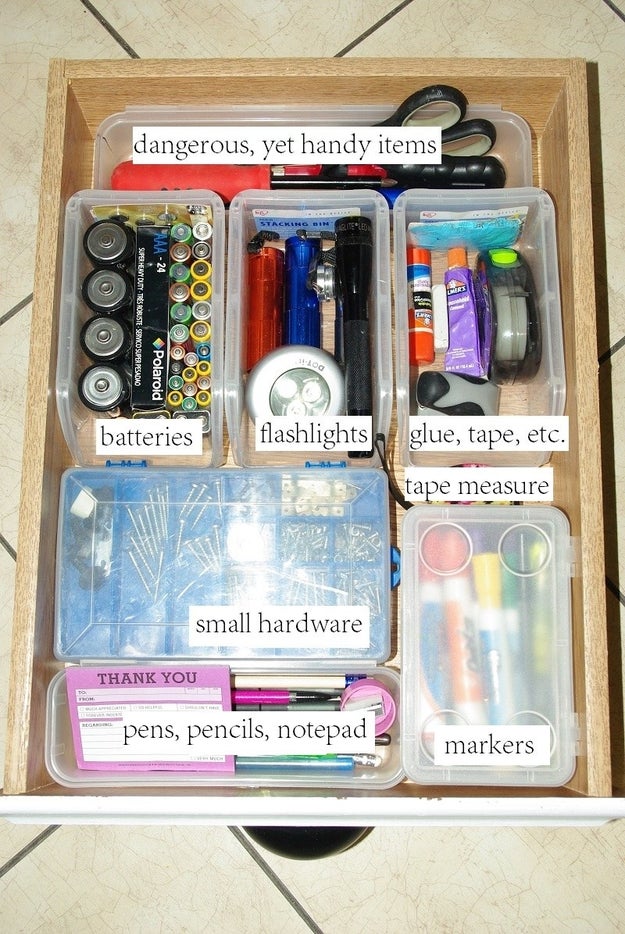 Read more about how she did this on Entirely Smitten.
Jillian Pimental / Entirely Smitten
Put together a school memories box for each of your kids' best or most special work from every year.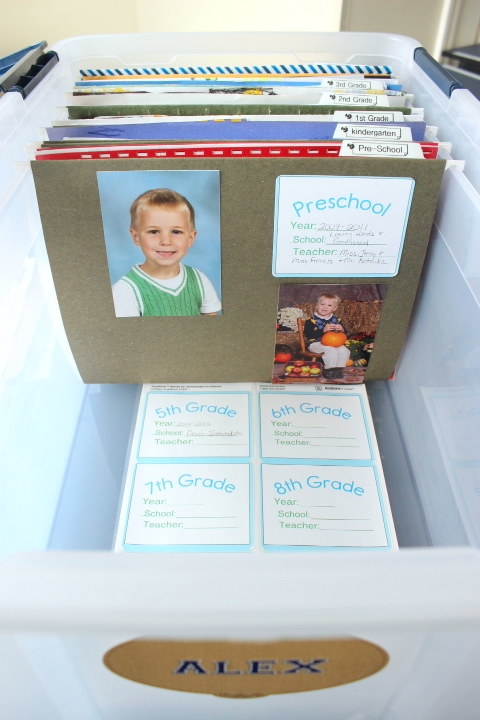 You'll get to recycle old worksheets and beat-up folders immediately, instead of letting them pile up in your kid's closet. If you get the bin ready this week, you can help your kids fill this year's folder on the last day of school.
Get the how-to for this system on i heart planners.
---
Source: https://www.buzzfeed.com/diy.xml