Mercury in retrograde. Jupiter throwing storm tantrums. Uranus rolling around the floor, like GUYS.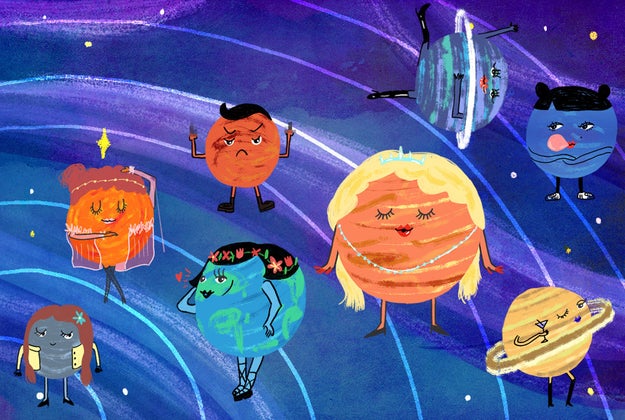 Jenny Chang / BuzzFeed
From using their orbits as a stage for their acrobatic routines to harboring storms that could swallow our planet whole, these celestial bodies — though gorgeous and glamorous — are sometimes Just Too Much. So it's only fair that we rank them based on their level of histrionics.
Unless otherwise noted, all facts below are sourced from NASA.
Neptune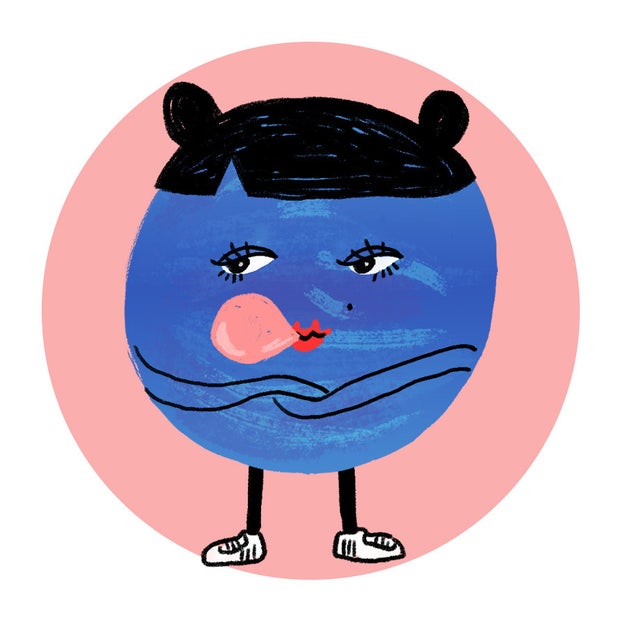 Neptune is the coldest planet in our solar system, and this overabundance of chill means she is the Least Extra of All the Planets. Unlike most of the other planets, she does NOT fight for our attention across the billions of miles that separate us, as she's completely invisible to the naked eye. In fact, Neptune is so elusive, she had to be discovered through math (math!!!) after Uranus's irregular orbit clued scientists into her existence.
But fret not — there is still a chance for Neptune to come into her own and bedeck herself in a cosmic opulence that could rival the rest of the solar system. Her largest moon, Triton, is the only moon in the solar system orbiting in the opposite direction of her planet, and she's moving closer to Neptune each year. When the two finally collide in another 10 million years or so, Triton will be ripped apart into rings that could be as vast and vibrant and Saturn's. We're talking about the most slow-moving makeover montage ever. So we'll see how Neptune ranks in the future.
Jenny Chang / BuzzFeed
Mercury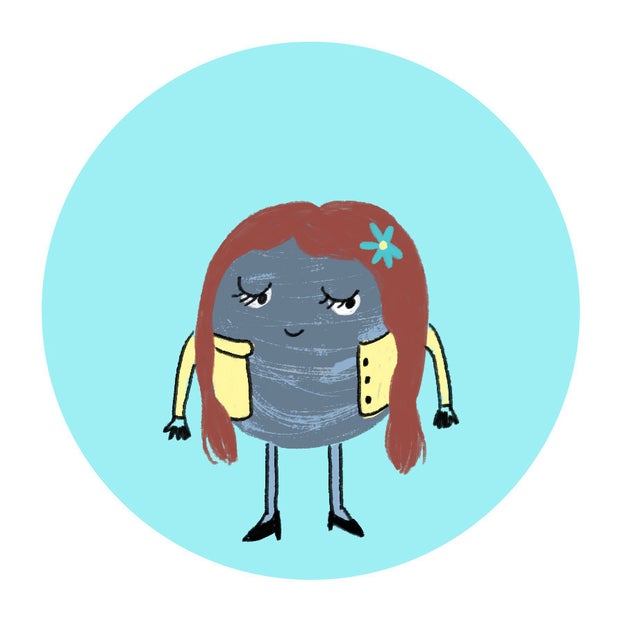 Mercury, sweet Mercury. Gentle and flighty, Mercury is the most unassuming body in our solar system. This oft-forgotten wallflower is only slightly bigger than the Earth's moon and, with hardly any atmosphere, resembles our faithful satellite more closely than any planet in our solar system. She's shy, difficult to spot, and, unlike the other planets, is no frills and all business. Also, she can whip around the sun in a mere 88 days because she refuses to waste time on nonsense and melodramatics.
HOWEVER. She is still a planet and therefore has a penchant for #drama of the most devastating kind. We know this because of how much we get screwed whenever Mercury decides to throw herself into retrograde*. Mercury is that kid on the playground who instigates shit and gets away with it because she's cute and innocent. Tiny madam, we are onto you.
*When a planet goes into retrograde, it appears that they're moving in the opposite direction of their natural orbit. (It is, of course, an illusion based on how the planet and Earth are moving in relation to the sun.) While all planets retrograde, astrologically speaking, Mercury's retrograde motion seems to fuck the most shit up.
Jenny Chang / BuzzFeed
---
Source: https://www.buzzfeed.com/diy.xml