Let your inner unicorn out.
Whether you call it unicorn, fairy, or just plain ol' magic slime, this DIY slime is sure to be the coolest you've ever made. Here's how: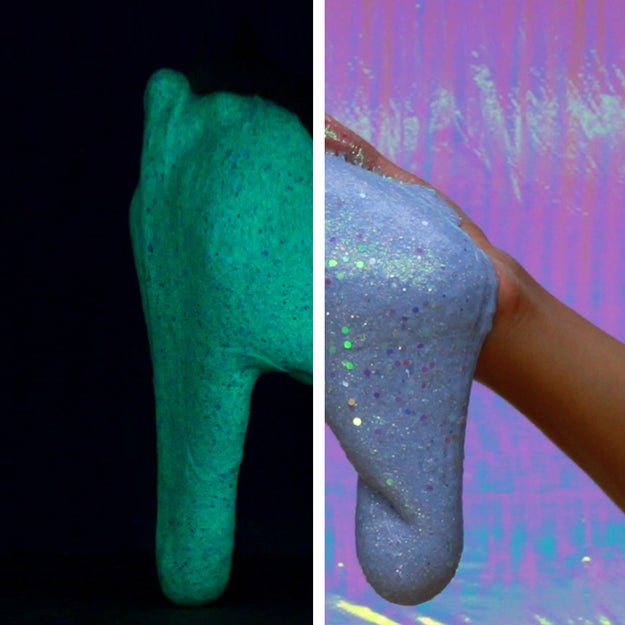 BuzzFeed
6 oz glitter glue
¼ cup water
2 tbsp glow-in-the-dark paint
Glitter
½ cup liquid starch
¼ tsp baking soda
In a large bowl pour out 6 oz of glitter glue.
Fill the glue container up with ¼ cup of water, close and shake. Pour the glue and water mixture into the bowl.
Add 2 tbsp of glow-in-the-dark paint to the mixture.
Add glitter to the bowl and thoroughly mix. We used a combination of 7 glitters: holographic glitter, fairy sparkle glitter, iridescent glitter, fine cut glitter, extra fine cut glitter, sparkling glitter and crystal ice glitter.
Add ½ a cup of liquid starch and mix until the slime starts to come together.
Add ¼ tsp baking soda to the mixture.
Knead the slime with your hands to ensure all the ingredients have combined.
---
Source: https://www.buzzfeed.com/diy.xml